Contact Me
If you have any questions or want to schedule an appointment you can call me at (636) 552-9159 or use the contact form below.
However, please do not describe personal situations in the message since e-mail is not considered a secure form of communication.
E-mail should not be used as a form of communication in case of emergency. If you are in an emergency situation, please call 911 or go to your nearest emergency room.
How to Contact Me
I welcome all comments regarding the website or the information provided here. All comments will remain private. You will receive a reply if you leave contact information in your comment. I try to respond within one business day, but please understand that at times my schedule may delay my response.
Office
My office is located at:
300 Ozark Trail Drive, Suite 220
Ellisville, MO 63011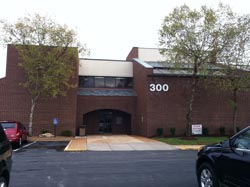 The office building is in the shopping area on the Southwest corner of Clayton and Clarkson Roads. It is very convenient to Manchester Road to the South and Highway 40 to the North